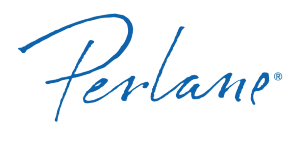 Dr. Sarnoff is an expert dermatologist and uses a wide variety of different fillers. She works with each of her patients to put together the best combination based on their unique needs and goals.
Winning Combinations
There are the thinner hyaluronic acid fillers, such as Belotero®, Juvéderm® or Restylane®, and then there are the more robust fillers, such as Voluma® or Perlane® (they're thicker).
These thicker fillers are going to do a better job at lifting and plumping areas that are deficient. They're going to be very useful to contour the cheeks, for example.
The "thinnest" hyaluronic acids, like Belotero, are ideal for addressing very fine lines around the mouth or eyes. The thinner fillers will gracefully diminish lines and wrinkles without making the skin lumpy-bumpy.Calcium hydroxylapatite, commercially known as Radiesse®, is a major breakthrough because it's made out of calcium, the same mineral that's in our bones and teeth. It's a wonderful filler for augmenting facial features. For instance, it's fantastic for sculpting a crisp jawline, or to put right down on the cheekbones to augment them and give you a more refined look. It's also great to use in the temples for those who are very thin.
Radiesse is in the category of "stimulatory fillers," which means studies show that it stimulates your body to make new collagen, making it beneficial over the long term.
Filling Is an Art
Last but not least, there is an art to using fillers. It's not just a science. It takes finesse and an aesthetic sense.  As Dr. Sarnoff puts it, "the skill of the filler, i.e. the hand behind the syringe, matters more than the choice of filler, i.e. the product.  The person filling and sculpting your face should be someone with an aesthetic eye, artistic sensibility, and a track record for delivering results."
After Your Dermal Fillers
Filler injections don't need to be painful at all.  Dr. Sarnoff uses a topical anesthetic ointment and cooling to numb the overlying skin.  The needles are very tiny and Dr. Sarnoff herself truly dislikes pain, therefore, she uses every technique possible to ensure comfort.  During treatment, Dr. Sarnoff will mark the skin overlying any superficial blood vessels she can see, being careful not to traumatize them.  Arnica montana, a natural herb that helps prevent bruising, is provided.  Should bruising occur, she uses a special laser that can speed up the healing process.  Customized makeup is also offered should you have any marks from treatment you wish to cover.
Many people use the term "liquid facelift" as a description for what fillers can do. That's a fairly spot-on description because, when done skillfully, filler injections can make our faces look younger and the lower parts of our faces look more angular. Here, however, fillers are but one important spoke on a wheel of facial rejuvenation. Patients may choose to throw in laser resurfacing, Botox, and topicals, for a more complete rejuvenation.