Deborah S. Sarnoff, M.D., F.A.A.D., F.A.C.P.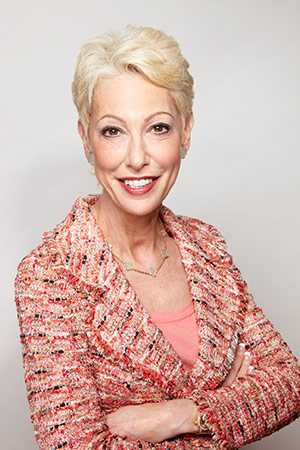 New York Board Certified Dermatologist
"Yes, I'm a dermatologist. But I'm also a woman who wants to defy age."
New York City's Board certified dermatologist, Deborah S. Sarnoff, M.D., is one of the country's premier specialists in cosmetic dermatology, laser surgery and Mohs surgery for the treatment of skin cancer.
A Clinical Professor of Dermatology at NYU Medical School, Dr. Sarnoff serves on the Board and is President of The Skin Cancer Foundation and, along with her husband, board certified plastic surgeon Robert H. Gotkin, M.D., is Director of Dermatologic Surgery at Cosmetique Dermatology, Laser & Plastic Surgery, LLP, with offices on Park Avenue, New York and the Gold Coast of Long Island.
---
Awards & Media Influence
Dr. Sarnoff lectures, teaches and publishes extensively in peer-reviewed journals, and has been interviewed on "The Today Show," "20/20," "Good Morning America," "Dateline," "Nightline," "The View," "CBS News," "NBC News," "The Doctors," "Extra" and "Dr. Oz."   She is also co-author of Beauty and the Beam: Your Complete Guide to Cosmetic Laser Surgery and Instant Beauty: Getting Gorgeous On Your Lunch Break. (St. Martin's Press).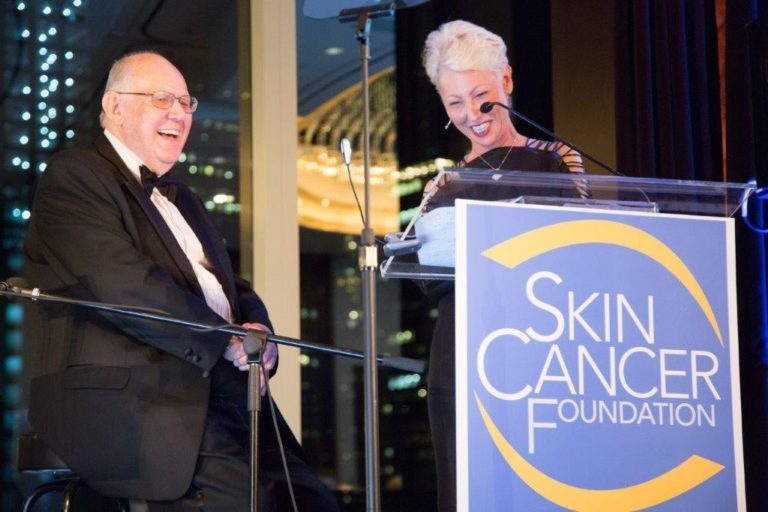 Dr. Perry Robins announced that he will retire at the end of the year and named Dr. Deborah S. Sarnoff as his successor as President of the Skin Cancer Foundation
Dr. Sarnoff was named one of the "Best Doctors" in New York by New York Magazine, one of New York's "Super Doctors" by The New York Times, and a "Top Doctor" in America as well as the New York metropolitan area by Castle Connolly Medical Ltd.
Dr. Sarnoff is Co-Editor-In-Chief of the Journal of Drugs in Dermatology and also serves as a principal investigator for clinical studies that lead to groundbreaking treatments and new technologies in the field of dermatology.
Dr. Sarnoff earned her B.A. from Cornell University, summa cum laude, where she was elected to Phi Beta Kappa. She graduated from the George Washington University School of Medicine with distinction and was elected to the medical honor society, Alpha Omega Alpha. Dr. Sarnoff received her residency and fellowship training in dermatologic surgery at New York University and has been the recipient of the Humanitarian Award from CancerCare.
---
A personal message from Dr. Deborah S. Sarnoff:
The concept for an AceLift was born the day I turned 50. Life was good. I was at the height of my career as a dermatologist in New York City, but at the same time, the inevitable was happening to me.
I was aging.
The very things that drove women to my office were happening to me. The sagging, discoloration, lines, wrinkles, thinning skin, crevices … it was time for a facelift.
Turning 50 was a milestone and self-imposed deadline to take action. The same way I felt my clock ticking in my 30s and made getting pregnant a goal, I figured, when I turned 50, I would get a facelift. Throw in menopause onset and my beloved son's college departure, and I was primed for a pick-me-up solution.
As luck would have it, all I had to do is turn to my husband, Robert H. Gotkin, M.D., a board certified plastic surgeon in NY. We work in the same office, and, of course, as his wife, I could have a surgical facelift any time — all I had to do was ask.
But even for me, surgery is a big step. Downtime is an issue, as I run a busy cosmetic dermatology practice on Park Avenue. Another dilemma surfaced: Would (or should) my husband be my surgeon? For over 30 years, he has been my best friend and partner in practice, but approaching him to do my facelift was definitely asking him to cross a delicate line. Would it be putting him in an unfair position? Would he feel too much pressure? I toyed with the idea of consulting one of his colleagues, but knew, in my heart, that no one could do a better job than Bob.
Anything but the knife
They say necessity is the mother of invention, and that has certainly been true for me. Instead of succumbing to the idea of a facelift and wondering who should perform it, my new mantra became: "Anything but the knife."
I learned that many of my patients feel exactly the same way. They want to improve their appearances, but without going under the knife.
The AceLift began to take shape. It was the perfect solution for me, and women like me. After all, I had been performing combinations of the elements—from laser resurfacing to injectables, fillers and topicals—throughout my decades in practice. Why not create a knife-less solution to the facelift and tell the world of women out there who share my age-defying attitude about this wonderful option?
You really can have a 90-minute procedure and come out looking up to nine years younger. It's all done under local anesthesia, uses no knives, and generally results in very little downtime.
Woman to woman, I feel qualified to share this information with you because I've been in the practice of medical and cosmetic dermatology for a good many years. When I'm not doing cosmetic work, I'm doing complex skin cancer surgery. I not only care greatly about curing someone of their skin cancer, but I also care greatly about the final cosmetic result of the reconstruction, and ultimately how they will look.