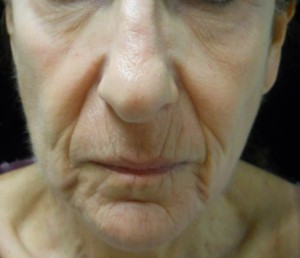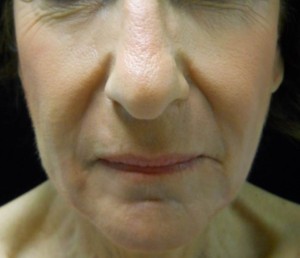 Of all the negative effects of the aging process, the development of wrinkles and lines around the mouth – often referred to as "barcode lines" is among the most irritating. Lines around the mouth perhaps reveal the most about a person's age.
In our youth, our lips are tight, smooth, and plump with collagen, but as we age we lose volume making our lips thinner and lined. Repeated contractions of the orbicularis oris – the muscle underneath the mustache area – in the form of kissing, drinking through a straw, speaking, and whistling – also leads to the development of wrinkles around the mouth overtime.
This aesthetic issue tends to affect more women than. Men are somewhat protected, because they have course facial hair with an abundance of sebaceous glands and thicker skin. Caucasian women are more likely than women of color to develop lines and wrinkles around the mouth.
While genetics does certainly play a major role, poor lifestyle choices such as smoking, frequent sun-exposure, and repetitive pursing of the lips can exacerbate the appearance of "lipstick bleed lines," making for an even more aged appearance and annoying lipstick runs and smudges.
Some people think a facelift will erase these lines, but a facelift does not address wrinkles or lines around the mouth. Rather, a facelift only deals with jowls and turkey necks. Anti-aging creams are also not enough on their own to significantly reduce the effects of aging around the mouth in many cases.
So, here I'm going to lay out for you 4 simple steps you can take to remove wrinkles and lines around the mouth without invasive surgery. These steps are represented in the last four letters of an acronym which I call: ACELIFT.
The A, C, and E stands for augmentation of collagen and elastin. Click the link above for more details.
L – Laser
The most effective and longest lasting treatment to turn back the clock around the mouth is the use of a fractional CO2 laser. In the hand of a skilled physician with an aesthetic sense, this laser works effectively to smooth out wrinkles and reduce lines.
Clinical studies have shown that fractional CO2 laser resurfacing stimulates the body to produce new, healthy collagen, which is the key to restoring youthful, pouty, and attractive lips.
I – Injectables:
Injecting small amounts of Botox into the mustache area is another way to reduce lines and wrinkles around the mouth by relaxing the orbicularis oris muscle without weakening mouth movement. Botox injections prevent skin from scrunching up when one moves one's mouth so that lines do not appear.
Although a more temporary fix than laser resurfacing that requires periodic maintenance, injecting Botox is another effective and safe way to reduce aging around the mouth.
F- Fillers
Injecting hyaluronic acid fillers such as Belotero, Juvederm, or Restylane helps to remove the lipstick bleed lines or barcode lines around the lips. Fillers provide you with volume that fills the cracks between the lines without giving you puffy, big lips or bulking up the pink part of lips.
T – Topicals
Finally, topicals or anti-aging creams featuring derivatives of Vitamin A such as tretinoin (main ingredient in Retin-A and Renova) or retinol (main ingredient in Acelift Night) in my line of Acelift skin care products can also be used to improve the appearance of wrinkles and lines around the mouth.
In the daytime, it is especially important to use sunscreen with an SPF of 30 or above to protect skin from sun damage even during colder times of the year. If you're using retinol at night and SPF by day, then you are doing everything you can to protect your skin topically.
For some who are only just starting to notice the appearance of fine lines around the mouth, topicals may be enough. Using any of the above treatments will produce positive results, but to enjoy the best possible results, it is advisable to synergistically combine all of these treatments.
Not all patients will feel the need to undergo laser resurfacing. While the fractional CO2 laser is the most permanent and effective way to reduce wrinkles and lines around the mouth, those who do not wish to undergo this minimally invasive procedure will still benefit greatly from using injectables, fillers, and topicals alone.
However, those who suffer from a great amount of aging around the mouth who desire dramatic results (say for an upcoming wedding) will benefit from undergoing the laser treatment.
Schedule a Consultation with our Doctor
Or Call us at 212.794.4000